The stunning new emotional drama from ebook phenomenon Dani Atkins, author of Fractured.
This is the story of Ally and Charlotte, whose paths have intersected over the years though they've never really been close friends. Charlotte married Ally's ex and first true love, David. Fate is about to bring them together one last, dramatic time and change their lives forever.
Full of Dani's signature warmth and emotion, this is a gripping and emotional family drama. With breath-taking plot twists, Dani explores themes of serendipity, friendship and love. She fully engages the reader in the dilemmas faced by her characters. What would you do if your husband was the love of somebody else's life? And when faced with an agonising decision, could you put the past behind you and do the right thing?
Author
: Dani Atkins
Title
: Our Song
Publishers
: Simon & Schuster
Publication Date
: Ebook 21st Jan 2016 Paperback 28th Jan 2016
Link
: Uk:
Amazon
US:
Amazon
My Review
As an aspiring writer, the advice I have heard a lot is to read more and this book is the perfect example of why you should do that. It's so beautifully written, each sentence is a work of art, like brushstrokes which join together to create a glorious painting and I am totally in awe of this author. I can't think of a better way to spend New Year's Day than reading this book so that's what I did.
The first part of the book is shocking as we find out what happens to two men who have never met but both end up in hospital, it is when their wives meet in the relatives' room that we find out how they are indirectly linked.
Ally is married to Joe and Charlotte is married to David, but David was Ally's first love, this brings out Charlotte's insecurities, however with both men in intensive care the two women realise they will need to put their differences aside for now and support each other through this difficult time.
The story is told from the women's point of view and as events happen we are taken back to the memories of when they first met the men they love and what happened to make them fall out with each other.
The twists and turns managed to shock me and make me cry, the agonising wait in intensive care wards was described so accurately that the pain felt tangible. The heartbreak is intensified by sacrifices which need to be made.
The characters were all very likeable although Ally was a bit hotheaded at times but her actions were understandable. I loved Max who didn't have a huge part but it was an important one.
I really don't want to give anything away about the plot because that would just spoil it but suffice to say I thoroughly recommend this book which has been so cleverly and carefully created and manages to capture the strength of the feeling of love so beautifully.
I had the pleasure of meeting Dani at an event in December and she is a lovely lady who deserves much praise for this excellent novel.
Thanks to Simon & Schuster for the review copy in exchange for an honest review.
About the Author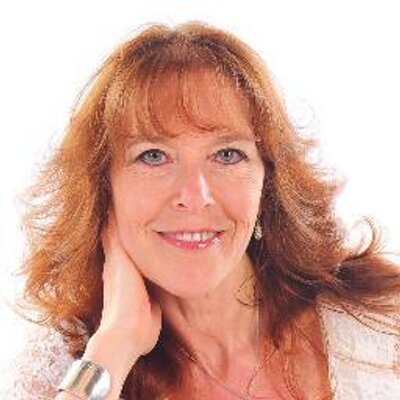 Dani Atkins was born in London in 1958, and grew up in North London. She moved to rural Hertfordshire in 1985, where she has lived in a small village ever since with her family. Although Dani has been writing for fun all her life, Fractured was her first novel. She has since written The Story of Us.